February 27, 2013
IMPORTANT NOTICE
It has been brought to our attention that persons alleging to be from RTA Investigations have been making unsolicited phone calls directing home owners to this site to validate the substance of their calls.
Read More
February 28, 2013
IMPORTANT NOTICE
It has also been brought to our attention that same persons are falsely alleging that RTA Investigations act on behalf of HM Government with regard to victim compensation ...


RTA Investigations Waddington Fold Rochdale OL16 4QB

Tel: 01706 861 391
Fax: 01706 861 391
Mob: 07941371397

About RTA-Investigations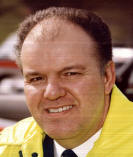 RTA -Investigations Principal Mr Neil Longsden retired from the Greater Manchester Police (GMP) Force in August l995 as Chief Inspector, second in command of the Motorway Group - one of the largest in the country. The Accident Investigation Department also came under his command. He was the highest ranking operational traffic officer in the Force.
During his career he has attended, investigated and reported upon many hundreds of fatal road traffic accidents and other major incidents.
With over twenty years supervisory experience in Traffic Units, Motor Cycle Wings, and the Motorway Group, his knowledge, experience and training was often called upon by Force Command when traffic enforcement policy and practise was being discussed.
He was frequently consulted by the Crown Prosecution Service regarding prosecution evidence for traffic files, or defence submissions, and expected to make supportable recommendations
In addition to being a Class 1 Advanced driver and motor cyclist he has completed numerous courses relating to traffic matters including the
Traffic Patrol Officers, Tachograph,

Hazchem,

Evidence Gathering,

Speed detection devices (Radar, VASCAR etc.).
He was responsible for introducing LASTECH (laser speed detection) to GMP. and many other advances in the use of technology.
As Chairman of the North West Motorway Committee, Delegate to the No 1 Region Senior Traffic Officers Conference, also as a Delegate to the National Motorway Conference his wide experience has had an effect upon national traffic policing matters
Complimenting his extensive Traffic experience, Neil Longsden, also served as an Inspector in the Discipline & Complaints Department investigating allegations against Police Officers.
Since his retirement from the Service he has been interviewed on several occasions by BBC. Radio and Television as a 'Motorway Policing Consultant'.
Mr Longsden is highly qualified and is recognised as
Member of the Institute of Professional Investigators (MIPI)

Member of the International Association of Autotheft Investigators (MIAATI)
Since forming RTA Investigations in 1995 Mr Longsden has personally investigated many hundreds of Road Traffic Accidents and Personal Injury Accidents on behalf of solicitors and insurance companies thus maintaining his practical knowledge and skills developed during his Police service.
- Neil L Longsden BA MIPI MIAATI
.